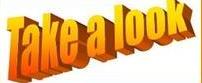 Is Romania the Next Big Thing?
CENACLUL EUROPEAN




Every thing you may do,Venture on it.
Daring is: Genius, Power and Charm.Start now!
Johann W.Goethe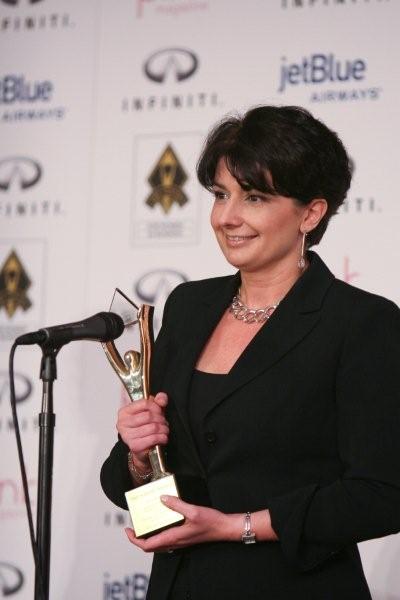 Seattle Entrepreneur Adriana Neagu,
promoter of ELC, Selected to Appear in Obama Facebook Event
The European Literature Circle was opened on 9 May 2000 as a forum for discussion, creation and initiative, concerning the present and the future of our continent. This international forum is opened to all the young people of Europe and of all over the world who want to participate and contribute to the building of a new Europe and a better world. Our first creation is called "The Magic Pencil". Every night, at 12 o'clock GMT, a magic pencil starts on-line from Greenwich and stops somewhere in a town in Europe, west, east, north or south. This magic pencil is going to 'write', in each of these stops, a (fairy) tale. We invite you to take part in our Creation Contest (literature, painting, music, etc.) Euro-Asia Publishing House will edit the best works in a book, at the end of the contest, twice a year. The winner will gain a week free trip in Romania.

World Children's Festival 2011-Romanian Winners
Under the Spirit of Brancusi



I am proud to be a Dreamer






Message of HRH The Prince of Wales
in support of the 'Transylvania - Heritage and Future'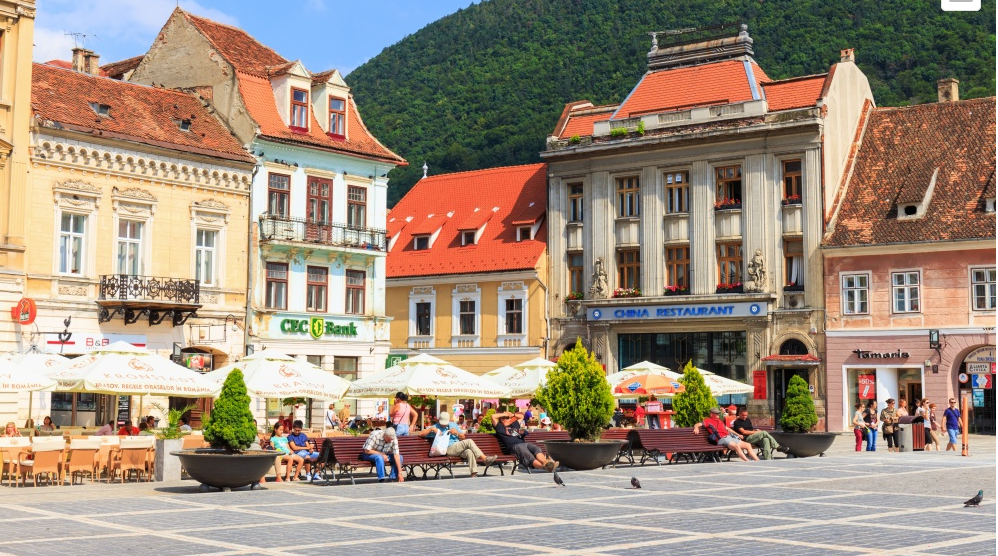 Click here
People don't call Brasov-Romania 'The Pearl of Transylvania' for nothing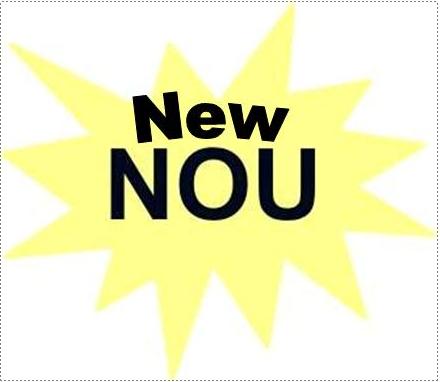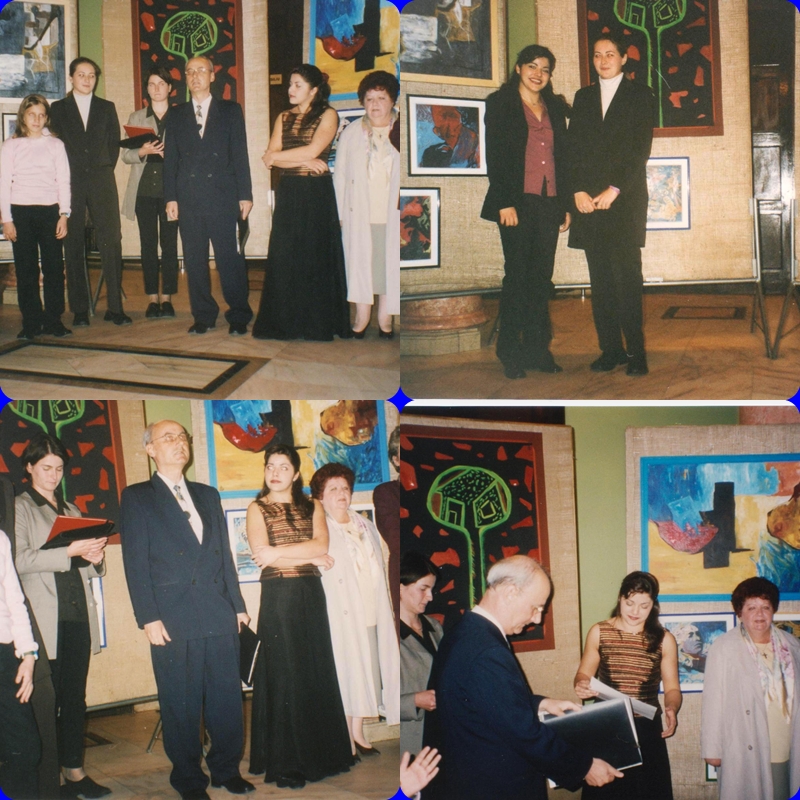 Bucharest August 2, 2015. Presented at the tomb of Mihaela Ursuleasa family and friends have commemorated the passage of three years from this huge loss. Mihaela beautiful ans charming remains alive in our memory. Brasov 2001. Launch ceremony at the Army House in Brasov of Forum for New Europe and award ceremony of European Literature Circle. Among the winners Mihaela and Luminita Gliga painter, who gave us this photos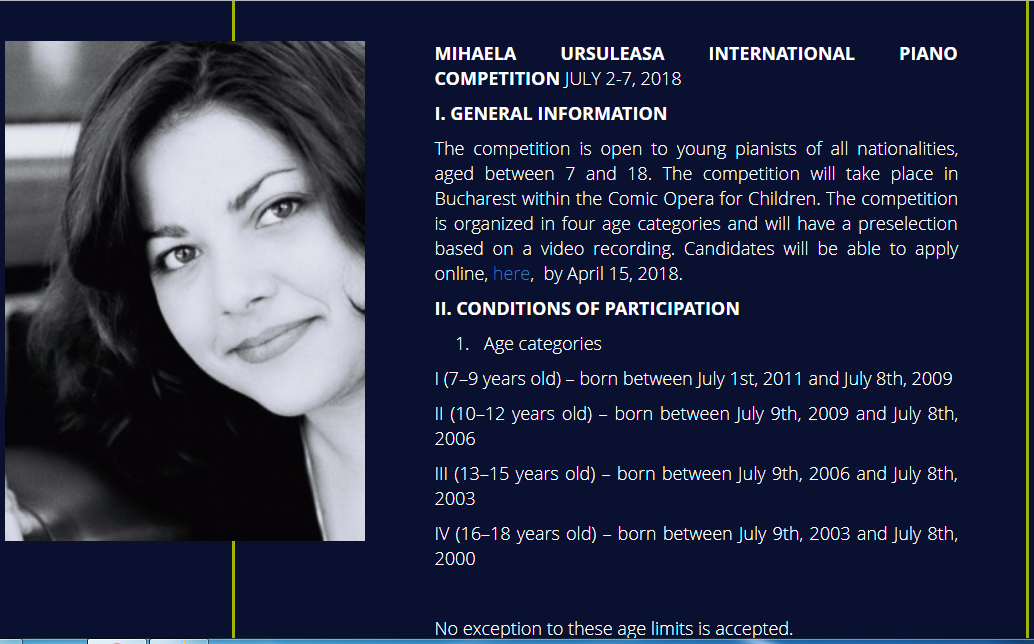 click here

MIHAELA URSULEASA INTERNATIONAL PIANO COMPETITION -Final Gala: July 7th 2018




clik here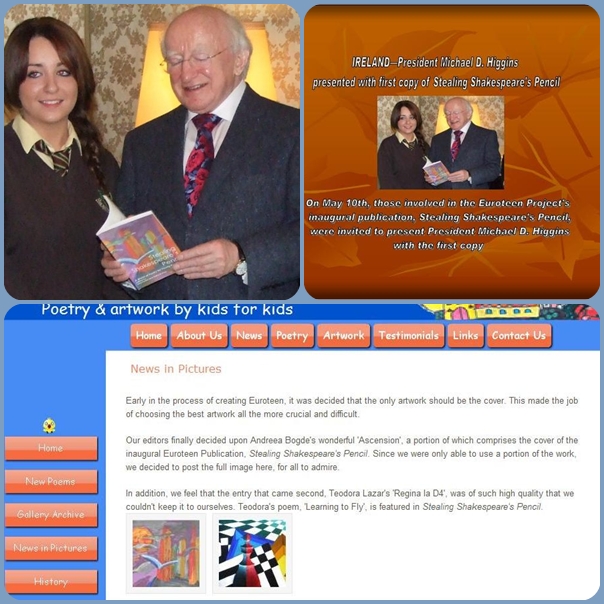 EVENT OF THIS MONTH





The Danube Delta is now on the digital map of the world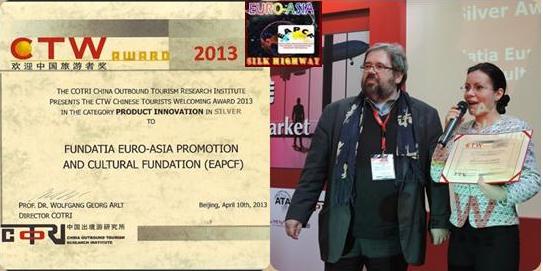 click here

Prof. Arlt when he founded China Outbound Tourism Research Institute - COTRI thought that in a global economy values must be assessed globally. Old Silk Road could be resumed from Beijing to Rome and back, by the joint effort of Euro-Asia. Our idea to build Silk Highway Travel Agency (SHTA) urged the international jury to accept the idea of… such a Project. The jury awarded it with CTW Award 2013 Silver Medal – Product Innovation. The road is long. Romanias name missing from this picture. But its name was honored at this Ceremony by the presence of one official from Romanian Embassy in Beijing. Romania wants to be present on this way of Global Tourism that connects the two continents - Silk Highway. We are ready now to Welcome in Romania a large number of Chinese tourists !






We Are the Art - Romania
International Child Art Foundation ICAF


The European Literature Circle was founded by the Euro-Asia Promotion and Cultural Foundation (EAPCF)




© 2000 - 2019. All rights reserved.